background
Shirty is a music maker, DJ and inventor.
He creates melodic progressive dance music and plays it live on homemade gadgets.
Influenced by Moby, M83, Deadmau5, Nils Frahm, Gabriel & Dresden, Pink Floyd and Eric Prydz, for over a decade Shirty has pursued his passions to become a skilled music producer and is now experimenting with more spontaneous and soulful ways to create music.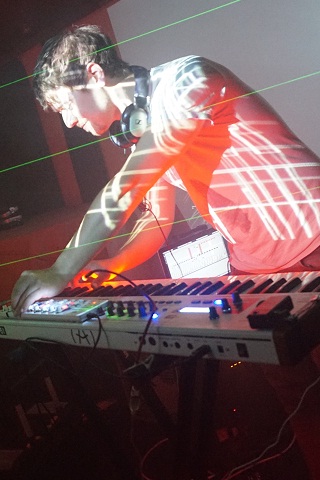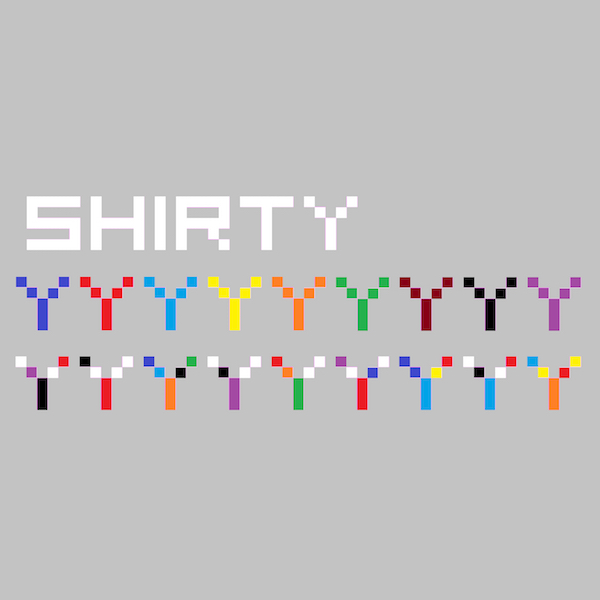 find me here
'Find Me Here' is the first studio album from Shirty, completed June 2017.
It's a mixture of exuberant, uplifting tracks alongside contemplative emotional electronic music.
The full album can be downloaded at bandcamp and the radio edit version can be streamed on YouTube and Soundcloud.
Shirty is also posting live performance videos to YouTube.
These performances feature his homemade loop pedal and laser drum kit.
homemade gadgets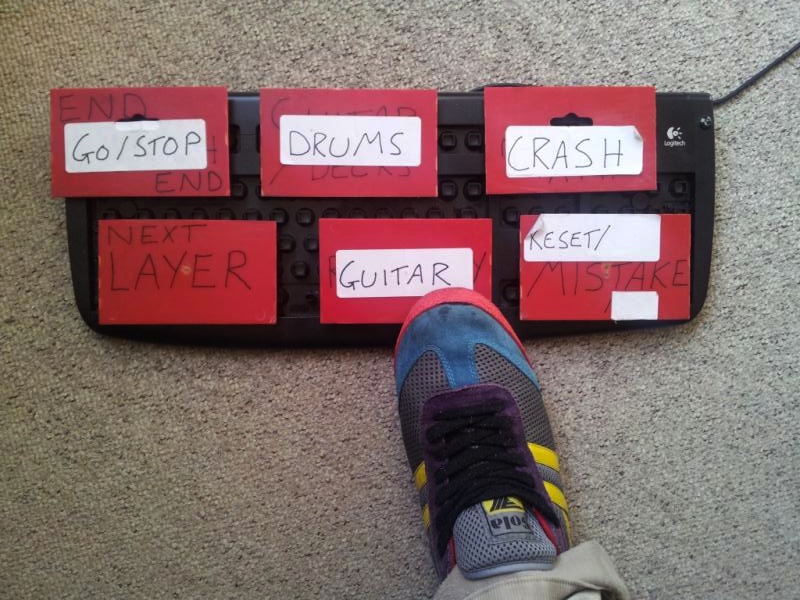 Shirty's loop pedal:
A computer keyboard with plasterers' spatulas glued to it that act as foot pads.
Programming code controls its connection with Ableton Live.
"This loop pedal is the starting point of my creative process."
"I use it when DJing to perform my music live, and improvising with it I wrote the tracks on my EP."
laser drum kit
"Some nights in clubs I'd throw my hands up in the air perfectly in time to something big happening in a track, and I'd feel like I'd made the music happen. It felt great. That's where I got the idea to design a laser drum kit, so that I can move in this natural way and actually make music from my movements. I used lasers because they look good in dark nightclubs.
Building this was also about exploring new ways of performing electronic music that are engaging to watch. It allows me to make new music by improvising during a gig. I can loop and layer the sounds played by the laser beams to construct entire tracks in front of an audience.
I built it in my front room, mostly using parts from the high street and eBay. I used a cool new self curing rubber called Sugru to hold the lasers in place at the correct angles.
I want my laser drum kit to inspire people that music making can be easy, because I've found it such a good thing in life.
I'm excited about the future. I think there will be more makers, hackers, and open source software and hardware. Making your own things allows you to build something for your purpose, and the feeling of achievement when you work away at something and then the plan comes together--after all of the inevitable failure and moments of complete frustration--is great."
Interested in making and inventing? An info page about the laser drum kit is here
www.shirtymusic.com/links.pdf
Print-sized 'press' photos of Shirty are
here
.
Like Shirty Music on Facebook
on Twitter.